Brett Manning is a 24 year old Chicago based illustrator and an artist who draws things who have "moved her in some sort of sentimental and memorable way", as mentioned in her site. Her drawings basically act as her visual diary.
Stumbling across Brett Manning's ink illustrations is what I would call an accidental, and it did not take long for me to fall completely head over heels for her artwork. I love how she pays attention to every little detail in her work, especially with intricate looking textures; her play with unexpected juxtapositions and non sequitur creates such interesting, surreal characters that will surely capture your attention.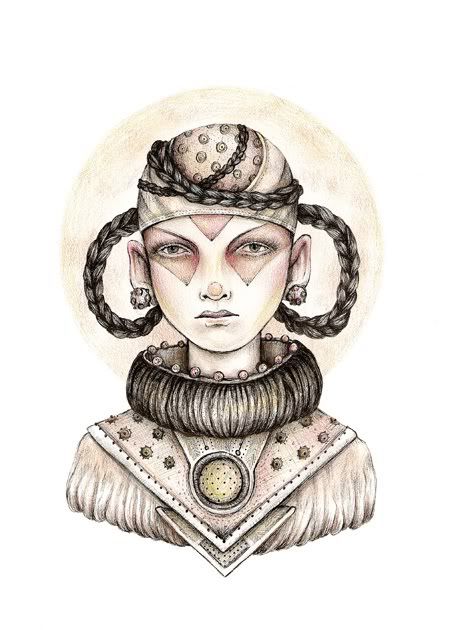 In all honestly, I had difficulty deciding on my favourite and picking only a small fraction of her artwork to feature in my blog was a tough feat; simply because each and every one of her work exudes such spectacular adeptness. Even from her work above, it is clear that Brett Manning knows how to turn her characters that are sometimes portrayed as odd and out of this world into unconventional beauty.
Besides drawing, Brett Manning has ventured into painting and photography, producing works of equal quality as her drawings.
However, my ability to only string such simple sentences does no justice to her artwork. To view more of her work, visit her website which I will link below.
{
Brettisagirl.com
}