I am completely in love with Pull & Bear Spring/Summer 2011 Campaign. There is such a romantic feel to it -- with the braids, flowers which added a softness to it.
I love how the editorials exudes such warmth, indicating that Spring is finally here and Summer is close by; time to shed some layers and bring in the denim jackets and light-weighted materials printed with floral designs.
All I have to say, it kudos to the Pull & Bear team, for producing such a beautiful campaign.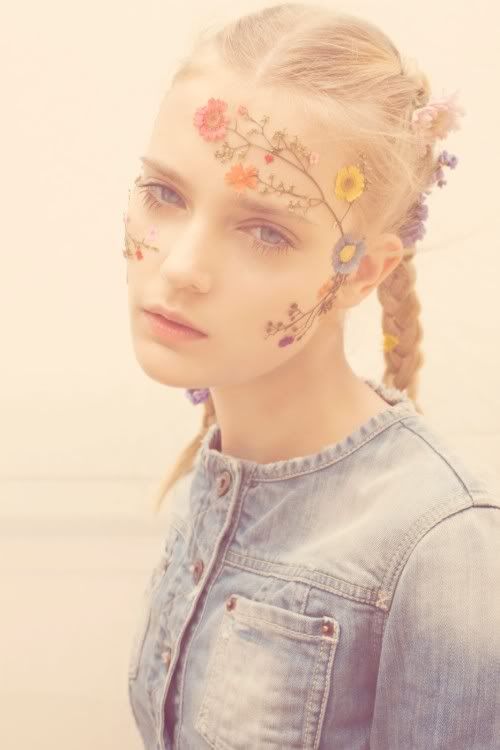 { via
Pull & Bear
}